Heart of A Warrior
Contest Winners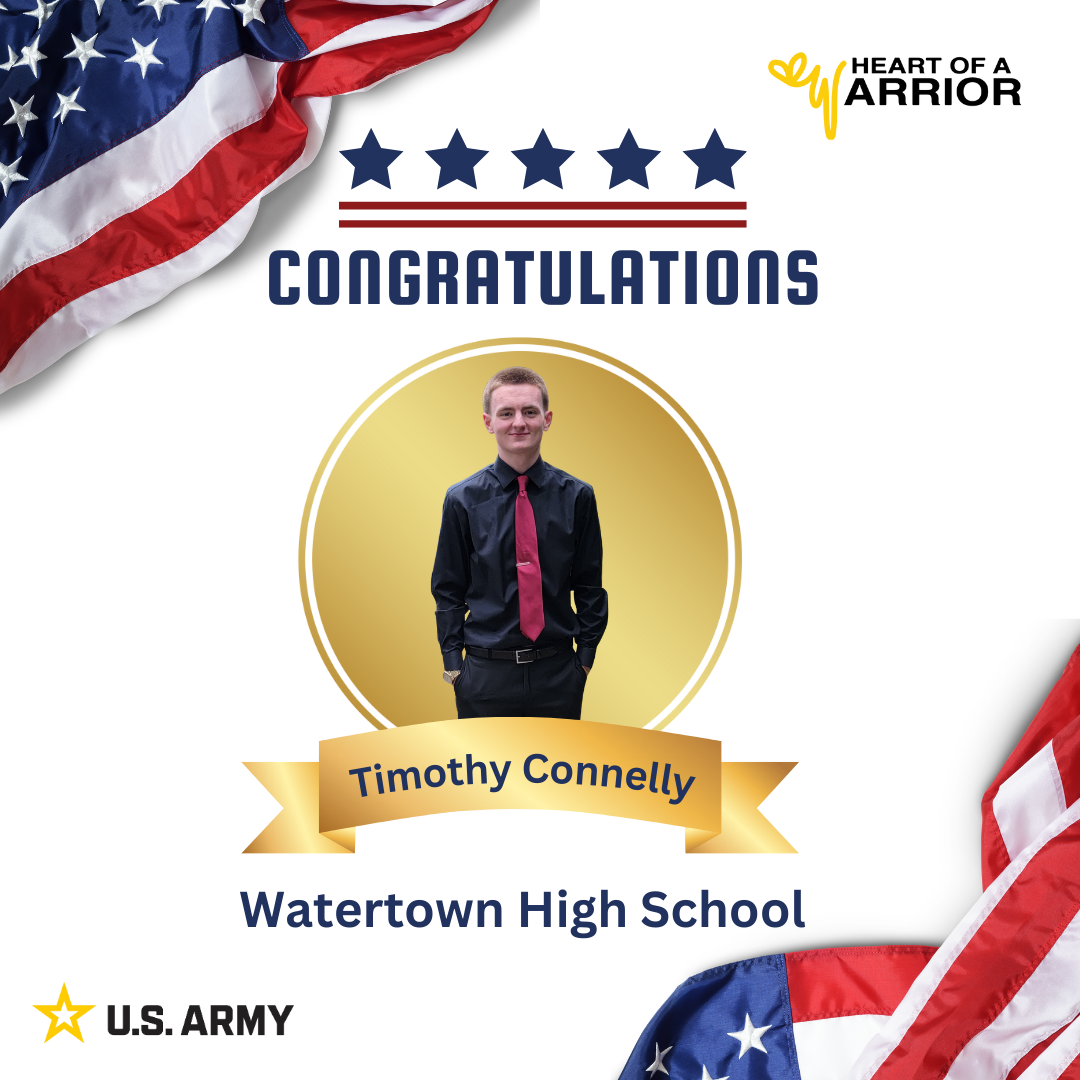 Tim has been through a lot in these last few years and has come out the other side stronger than ever before. In October of 2019, while practicing with his football team, he broke his ankle, needing surgery causing his season to get cut short. Right before the pandemic, he was cleared to play again, however that did not get to happen. In late 2020, he was diagnosed with a condition called Wolff-Parkinson-White Syndrome. A congenital heart defect that causes the heart to beat uncontrollably at any time. Tim had his first surgery in February 2021 and since then has had three surgeries all while also being on medication to help reduce the severity of the condition. As of April 2023, he has been symptom free for a little more than 5 months.
Despite the difficulties, Tim has been a leader on the field and off. He was so influential on his lacrosse team that he was named captain his sophomore year and has been since. He cares deeply for his friends and family and does anything for them.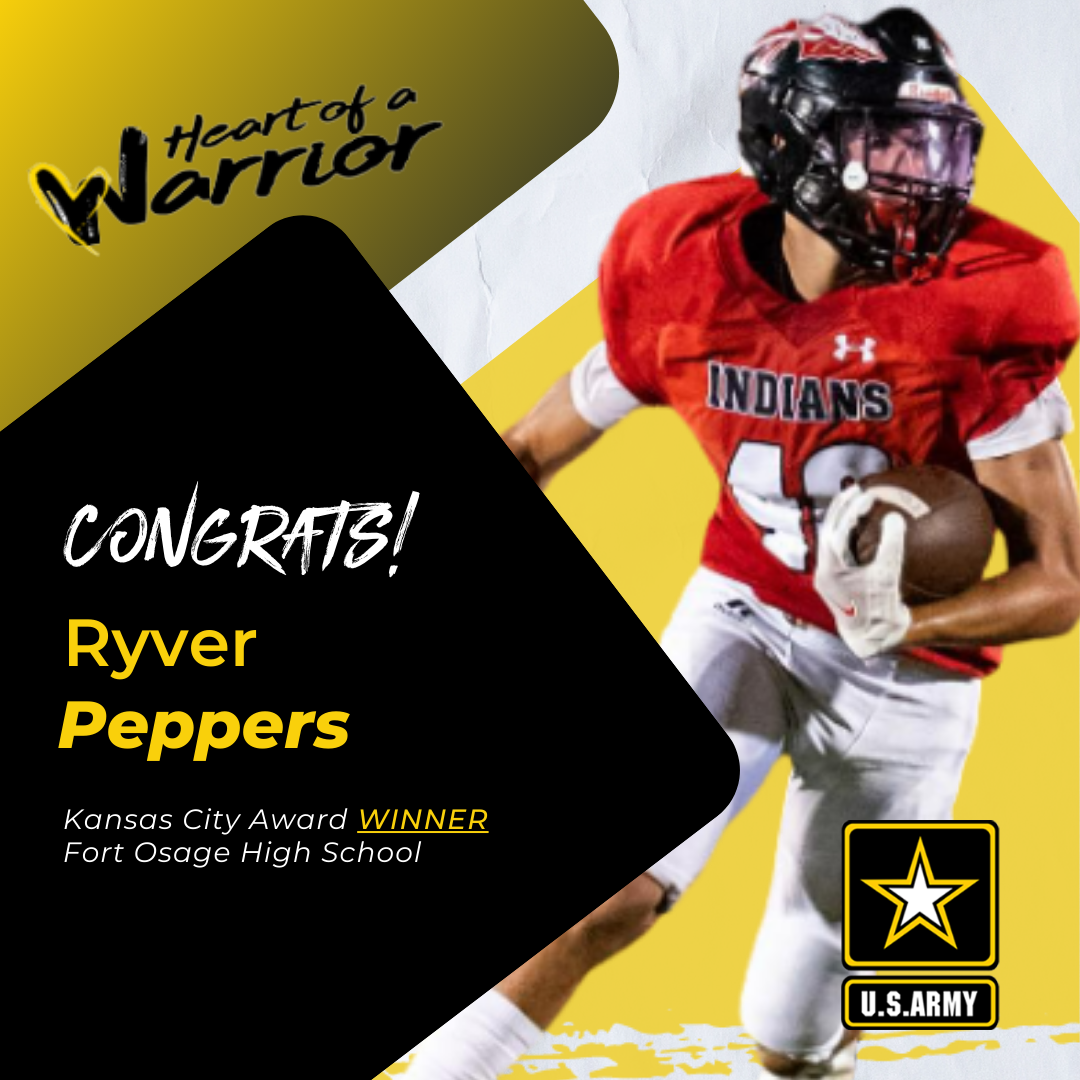 Ryver has overcome more adversity and emotional rollercoasters than anyone should have to endure. He is an all star on the field and court. He plays football and is a multi record setting Running Back. He also plays basketball and is in track. Setting records for both the school and state.
5 years ago Ryvers mother was tragically murdered. He has been raised by his grandmother Carol, who also deserves an award.
"I'm truly honored to to receive the Heart of a Warrior award! It really means a lot to me to know that my family, friends and community voted for me to win! I would like to thank everyone for their votes and support. I would also like to thank the U.S. Army for this incredible opportunity."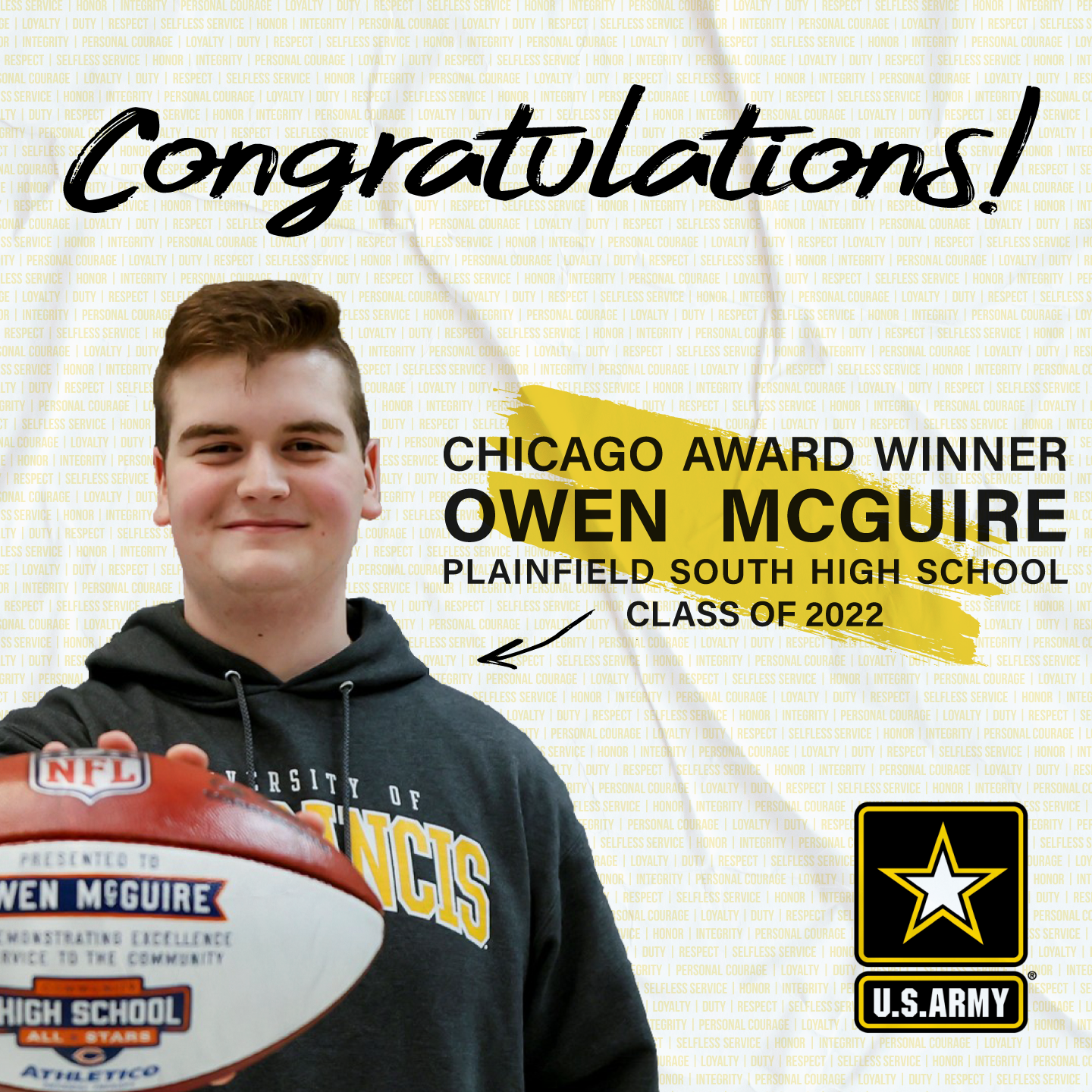 Over the past four years, Owen has been very involved with several things around his high school. You could find him on the football field, playing on the chess team, competing on the track, a member of the Plainfield South Leadership Core and a prestigious member of the National Honors Society. 
These achievements didn't come easy. He faced bullying his freshman year and never fit in with the crowd. He turned to church and helping others in order to combat the negativity he was feeling at school. During all of this, he always checked on his younger teammates and was always there when anyone needed anything. 
Owen finally gained the respect of his teammates and coaches his senior year, when they named him team captain and the starting QB for his team! He ended his senior year this year knowing that he had given everything he had, not only on the field, but in his academics and the heart-warming impression he left on Plainfield. 
Although Owen is a humble young man, practicing acts of kindness out of the good in his heart alone, the Chicago Bears recognized him by giving him the Community All-Star Award!
Owen said, "I couldn't have done this without God and him empowering me to trust him and trust myself. I wouldn't trade a single day of the bullying, because it made me rise above and be a leader and inspire others to make a change and be their own difference."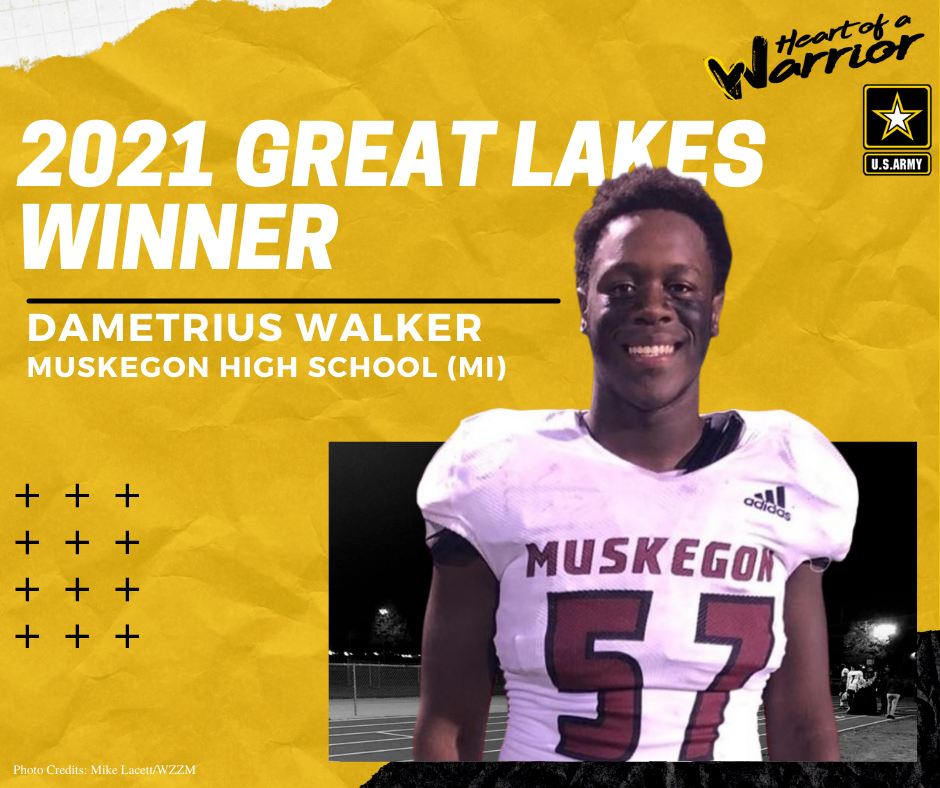 Dametrius Walker was a 4-star athlete with promising conversations with recruiters from D1 universities across the East Coast. During his junior year, he was diagnosed with osteosarcoma, a rare bone cancer most often seen in teenage boys. This was crushing news for a young man who had become a father only a few months earlier.
During these trying times filled with ongoing chemotherapy treatments and the new responsibilities of fatherhood, Walker still finds a way to smile and inspire those around him to see the brighter side of life. He truly showcases the qualities of someone with the Heart of A Warrior.