BE ALL YOU CAN BE.
NEVER ACCEPT DEFEAT.
The Heart of a Warrior program honors and recognizes student athletes that personify and
demonstrate
the ideals of doing what is right, achieving their goals, never quitting, never accepting defeat, and helping others every day. 
LEARN MORE
VOTE NOW
HEART OF A WARRIOR
Highlighting the success, contributions, and drive of today's youth is at the core of our mission. Heart of a Warrior is focused on recognizing students who demonstrate their 'Warrior Spirit' and actively display loyalty, duty, respect, selfless service, honor, integrity, humility, and personal courage.  
Through the Heart of a Warrior contest, students are identified based on their achievements, exemplary character, perseverance, and desire to "Be All You Can Be". The Heart of a Warrior contest celebrates those who strive to reach their goals, never accept defeat, never quit, display leadership in their community through action or example, and always seek to help others.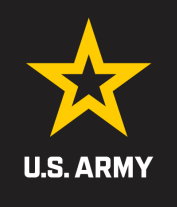 RECOGNIZING WHAT MATTERS
NOMINEE ATTRIBUTES

STRIVE TO REACH GOALS
Set your goals high and strive to reach even higher. Place your goals before your personal needs or desires and achieve them!  

NEVER ACCEPT DEFEAT
If at first you
don't
succeed
try again. Persevere above all else and display the "Warrior Spirit" to the end. Never accept defeat!

NEVER QUIT
When things get tough, keep going and get tougher. If you fail, learn from your failure and come back even stronger. Never quit!

ALWAYS HELP OTHERS
No matter the circumstances, do the right thing and always be willing to help others even when it may be diff
icult.
IDEAL NOMINEE
Consistently goes above and beyond what is asked of them

Displays exceptional leadership qualities through action or by example

Demonstrates exemplary character and performance
Nominate a student or student athlete in your community today!
COMMUNITY SUPPORT
'Heart of a Warrior' welcomes and encourages community support. By sharing your local nominee's story on social media, they gain more recognition throughout the community. The more people that know about the nominees, the better!
With the community behind them, these students can continue to strive toward successfully achieving their goals and reach higher heights.